How To Name An Octopus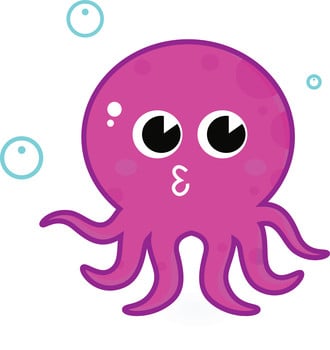 Interesting Facts in Easy English
Pre-Listening Vocabulary
binomial nomenclature: a two-part system for naming species (e.g., Panthera tigris)
genus: a subdivision of a family of organisms (e.g., Panthera is the genus for tigers, lions and leopards, and a subdivision of the Felidae family, which includes all cats)
gelatinous: slimy and jellylike
fragile: easily breakable, delicate
incubation period: the development stage after eggs are laid and before they hatch
octopuses: the accepted plural form of octopus (sometimes referred to as octopi or octopodes)
Podcast: Play in new window | Download
Subscribe: Android | Google Podcasts | RSS
How To Name An Octopus
Comprehension Questions
Why is the first part of this octopus's name already known?
Which words are used to describe this unnamed octopus?
What does the scientist want to name this species?
Discussion Questions: If you could discover a new species, what genus would you want it to be from, and why?
3 comments
Tara Musich says:


Love these little lessons. I use them with my online students. They are funny, interesting and light-hearted. Thanks!!

judy says:


i loved it but not what i'm exactly looking i want i listening multiple choice quiz but still its amazing.

Rifdah Nur Hidayati says:


I've already heard before how to name an octpus.