Owls Fly Silently
Why didn't I hear that owl fly by?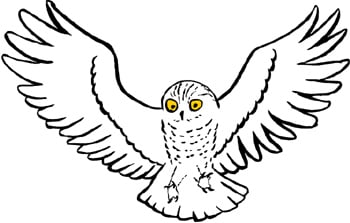 Interesting Facts in Easy English
Pre-Listening Vocabulary
turbulence: the movement of air
bird of prey: a bird that hunts and eats animals
flap: to make an up and down movement
sneak up on: to approach someone or something in a secretive way
velvety: soft like velvet
drawback: a negative aspect
Comprehension Questions
What makes owls different from other birds?
Why is it useful for an owl to have soft feathers on its wings?
Why can rain be deadly to owls?
Discussion Questions: What reasons do humans have for studying flight in birds?
10 comments
Selim says:


Great assignment

Selim says:


Hey guys this is fun

Desmond says:


done

HON JUN KANG says:


This can help me

A says:


%@^;$& vcvngsx bb

Rasho says:


Hello…I'd like to brush my speaking up. Is there anyone who is interested in speaking to me?
My whatsapp number is +8801812788727.
Thank you.
Rasho.

Jeet Modi says:


It was interesting

Vyas Pradeep says:


THIS IS VERY EASY
I LIKE IT

PRIYAL RATHORE says:


I liked the assignment

Sai nega says:


I lick the assessment