Roses And Apples Are Related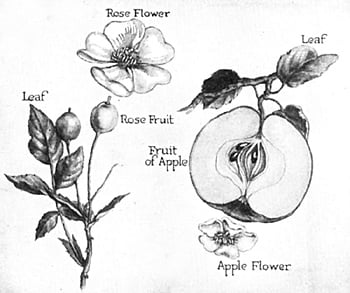 Interesting Facts in Easy English
Pre-Listening Vocabulary
herb: plant used for flavour, food, scent, or medicine
shrub: a woody plant that doesn't grow as high as a tree
petal: an individual segment of a flower, often coloured
symbolic: representative of something
nutrition: food that is needed for growth and health
boost: increase
lift one's spirits: put someone in a better mood
Comprehension Questions
What is the name of the plant family that apples and roses belong to?
What characteristics do flowering plants in this family share?
Why are apples traditionally given to teachers?
Discussion Question: What makes a better gift, food or flowers? Would you rather receive a basket of fruit or a bouquet of flowers?
2 comments
Julia says:


I actually never knew those facts. Thanks for the help!!

Mike Jacobs says:


That is such an interesting fact about apples and roses. Good to know