Pumpkin is a Term of Endearment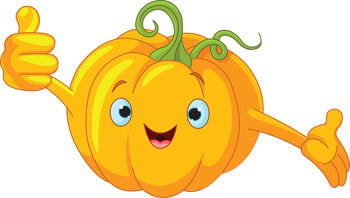 Interesting Facts in Easy English
Pre-Listening Vocabulary
term of endearment / pet name: a cute name for a person that you adore
customary: common
adoration: heartfelt love (not necessarily romantic)
address: to speak or write to someone specific
alarmed: surprised and worried
Podcast: Play in new window | Download
Subscribe: Android | Google Podcasts | RSS
Pumpkin is a Term of Endearment
Comprehension Questions
Why does this report mention the word "pumpkin"?
How is a term of endearment formatted differently than a nickname in writing?
Why might a stranger say "Sorry, love" to you if she bumps into you accidentally?
Discussion Questions: What terms of endearment do people use in your language? Can you translate them into English?
3 comments
Ludmila Holfinger says:


In Brasil, some people call tio(uncle),buddy (companheiro),aunt (tia),brother (irmao),sister (irma),and other ones.The terms tio and tia are nicknames or endearment way to call older people.

osama says:


There are a lot of endearment people use in my Country. Like People usually refer to other guy as a brother or girl as a sister. Moreover, People use the Buddy as close friend.

roli says:


someone else notice the weird way she pronounce handsome