The Vein Of Love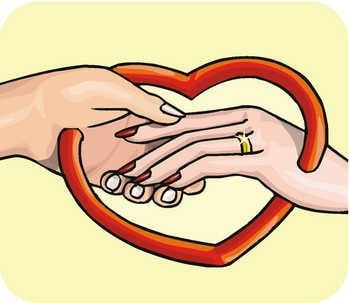 Interesting Facts in Easy English
Pre-Listening Vocabulary
vein: a tube that carries blood to the heart
disprove: to find to be scientifically false
matrimony: marriage, the state of being married
digit: a single finger or toe
pinkie: the littlest finger on the hand
index finger: the finger beside the thumb, aka the pointer finger
engagement: a promise to get married
rocky: unstable; full of conflict
Comprehension Questions
Why was the wedding ring traditionally worn on the fourth finger?
Why do some people call the ring finger the "third finger"?
What reasons are mentioned for removing a wedding ring?
Discussion Question: How do you feel when you see someone without his or her wedding ring? Do you assume that the couple has a rocky relationship or is getting a divorce?