Tiny Tim Was Originally Little Fred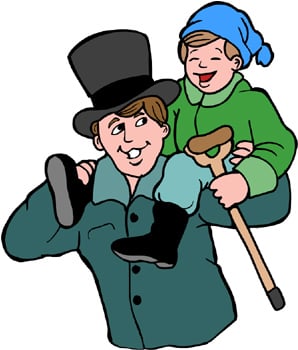 Interesting Facts in Easy English
Pre-Listening Vocabulary
novella: a short novel
rejuvenation: the return to a state filled with energy and life
alliterative: repetition of the same sound at the beginning of words
appealing: causing people to like or adore something
Podcast: Play in new window | Download
Subscribe: Android | Google Podcasts | RSS
Tiny Tim Was Originally Little Fred
Comprehension Questions
Who is Tiny Tim?
Why does the report mention Dickens's brothers' names?
How long did it take Charles Dickens to write A Christmas Carol?
Discussion Questions: How important are names in stories and films? Which character from a film or story has the best name? Why do you think so?