You Need ID To Buy Gum In Singapore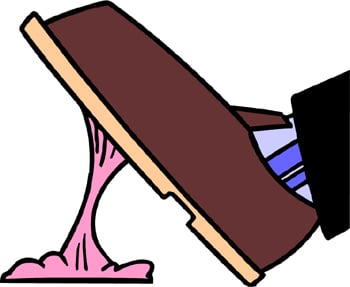 Interesting Facts in Easy English
Pre-Listening Vocabulary
ban: to disallow
disposal: the throwing away of waste
sensor: a device that receives a signal and responds
Free Trade Agreement: a formal agreement between countries to trade freely without government interference
medicinal: containing a substance that provides health benefits
pharmacy: a place where legal drugs and prescriptions are sold
smuggling: the act of secretly bringing an illegal substance into an area
Podcast: Play in new window | Download
You Need ID to Buy Gum in Singapore
Comprehension Questions
What reason did the government have for introducing the ban in 1992?
What change was made to the ban in 2004?
Why shouldn't tourists bring gum into Singapore?
Discussion Question: Do you think people should have the freedom to buy and chew gum in public, or should gum-chewing be done behind closed doors?
One comment
Soumaya ALOUI says:


for me I can't live without a gum because it has an advantage as reducing the stress when we chew gum so I can't take Singapour as an example .