Taking a Taxi
Podcast: Play in new window | Download
Subscribe: Android | Google Podcasts | RSS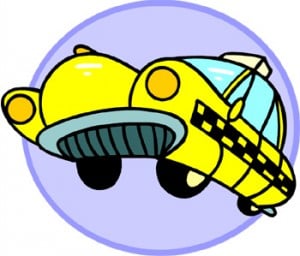 If you are travelling to an English speaking country for business or pleasure, you will likely use a taxi. Here are some useful words and phrases to help you enjoy a
smooth ride
:
Asking someone to call you a taxi
Would you call me a taxi, please? I'm going to _____________ (your destination).
OR
Could you give me the number for a taxi service?
Calling a taxi yourself
When the dispatch operator answers you will hear something like "Circle Taxi. How can I help you?" or "Yellow Taxi. Where are you located?"
You will need to provide the address of where you are (your location) and where you are going (your destination).
For example:
Can I get a taxi to the airport? I'm at the Crown Hotel.
Questions for a taxi dispatch operator:
Can I schedule a taxi pick up for 5am tomorrow?
Is there a flat rate to the airport from here?
What will it cost me to go from my hotel to the airport?
How long is the wait for a taxi right now?
Flagging down a taxi
In some locations you don't need to call a taxi. You can just wave your hands at one as it drives close to you. This is called "flagging" or "hailing" a taxi down. Stand close to the road and wave your arm out. An empty taxi will pull over for you. Many people get in the back of a taxi instead of the front passenger seat. A taxi without its light on is likely already on a taxi run for someone else.
Questions the driver may ask you
Where are you heading?
How will you be paying? (cash, credit card, debit, foreign exchange)
Do you want a flat fee?
Do you need a receipt?
Telling the driver your destination
Can you take me to the airport, please.
I'm going to the Star Motel downtown.
Do you know where the Brick St. Pub is?
I'm going to 501 Main St. please.
Questions for your taxi driver
Would you mind making a quick stop? (if you need to pick someone or something up on the way-the driver will likely keep the meter running even if you are not in the car)
What's your exchange rate? (f you have foreign money)
Do you have a flat fee to the airport?
Do you accept debit?
Do you accept credit cards?
What do I owe you?
What to say when leaving the cab
Keep the change. (if you are offering a tip)
May I have a receipt please? (if you need it for business purposes)
Thanks for the ride.
Enjoy the rest of your day.
Words you may need to know
location: your current place
destination: where you are going
metre: the machine that reads the distance and calculates the cost
fare: the amount you must pay
tip: the extra money you offer for safe, friendly, and prompt service
car seat: a seat for a child
luggage: your bags and suitcases
cab: short form for a taxi cab
flag or flag down: to indicate that you want a taxi or bus to stop
pick up: the taxi picks you up at your current location
drop off: the taxi drops you off at your destination
van: a larger taxi that has more seats
Tip: Making small talk with a friendly taxi driver is a great way to practise your English. Don't be shy!
Related Posts:
Airport English
Taking a Bus
Written by Tara Benwell for EnglishClub
| January 2010
Tara Benwell
is a Canadian freelance writer and editor who specializes in materials and articles for the ELT industry.
2 comments
LAKK SSYRR says:


helpful ty

Belal jalili says:


Hello
I am student at university and i will learn english fast and better . i need to know website for learning.
please help me
thank you