5th August 2020 by Jaksyn Peacock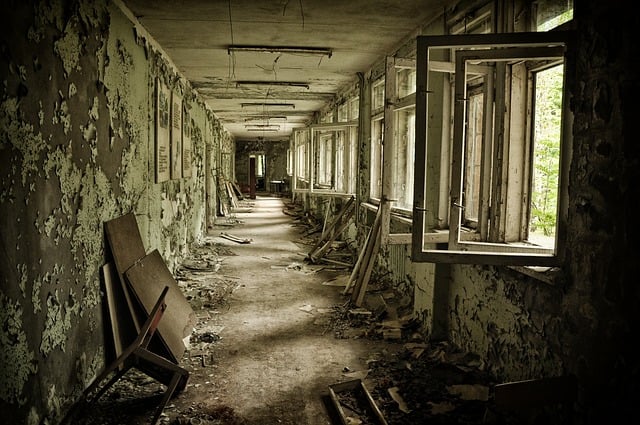 Pre-listening vocabulary
nuclear reactor: a device that generates heat and power by splitting atoms
maintenance: the work done on a machine to keep it in good condition
radiation: a dangerous type of energy released from a nuclear reaction
evacuate: to leave an unsafe place
exclusion zone: a restricted area where certain activities are not allowed
contaminated: polluted with something hazardous
habitable: safe to live in
Listening activity
Podcast: Play in new window | Download
Subscribe: Android | Google Podcasts | RSS
Gapfill exercise
Comprehension questions
1. When the explosion occurred, the plant workers were
When the explosion occurred, the plant workers were performing maintenance checks.
2. Most of the deaths from the Chernobyl disaster were caused by
Most of the deaths from the Chernobyl disaster were caused by radiation sickness.
3. The exclusion zone is now
The exclusion zone is now safe for people to visit.
Discussion/essay questions
Nuclear power is a controversial topic. Many people are afraid of the potential dangers that nuclear power plants could cause. Chernobyl is a good example of this. However, nuclear power is a useful source of energy that doesn't release carbon dioxide. How do you feel about nuclear power? Is it too dangerous, or are the benefits are more important than the risks?
Transcript
On April 26, 1986, the nuclear reactor of the Chernobyl Power Plant in Ukraine exploded. The explosion occurred early in the morning, while plant workers were performing a maintenance check. They had turned off a control system that was keeping the reactor stable. The initial explosion killed two of the workers, and 28 other workers died of radiation sickness in the months after the disaster. The explosion also caused residents of a nearby town called Pripyat to be exposed to radiation. Because of this, the residents were forced to evacuate and find new places to live. In order to prevent more deaths from radiation exposure, the government of what was then the Soviet Union created an exclusion zone around the Chernobyl plant. Although the zone is now safe for tourists to visit, scientists believe that the most contaminated areas will not be habitable for over 20,000 years.