10 Best Cities for Teaching English in Asia
Tate Nanje
When deciding to teach English abroad, the cities that you choose make all the difference in terms of experience and quality of life. Here are my ten best cities.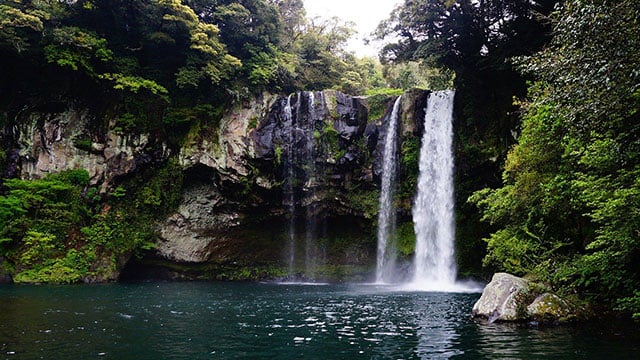 Teaching in South Korea was one of the best decisions I ever made. It opened my eyes to the world of teaching English. I have now taught on almost every continent and now I am teaching in the Middle East. In this article, I recall some of the best cities I have taught English in and why they are among the world's greatest destinations.
Teaching abroad is a good way to make new friends, experience new cultures, travel the world and, more importantly, pass your English skills on to foreign countries. Once you've got your TEFL certification, the only step left is to choose which location best suits you abroad.
Japan's bustling cities are great, or maybe the cities of South Korea; or it could be the villages in Vietnam, Thailand, or the UAE? With so many promising destinations, it may be hard knowing which one to choose. But no need to worry as this article explores ten of the best cities to teach English in.
1. Jeju, South Korea
Teaching English in Jeju offers one a perfect experience not only to pass on the knowledge but also to experience the bliss and warm weather of this South Korean island resort.
Jeju City is the capital of Jeju Island and a perfect place to practice your teaching career. If you are excited at the prospect of living and working on this beautiful island, then it's time to submit your application and start teaching English.
Living in Jeju City is like living in Hawaii. Jeju Island has a population of about 580,000, while about 400,000 of this population lives in Jeju City. Apart from being famous for beaches and waterfalls (see Cheonjiyeon Waterfall above), the Island is also home to UNESCO world heritage sites, a theme park, and a range of seafood cuisine.
While going to teach on this island, a teacher should be aware that while there's a lot of flora and fauna to explore on the island, living there means that you'll be isolated from the rest of Korea. The good news is that ferries to and from the island are stress-free and inexpensive. Though there are not many teaching jobs in Jeju, if you check during the hiring season, you might be lucky and have a job at a public or private school on the island.
2. Yeosu, South Korea
Those who have always desired to live on a Korean coast will want to teach English in Yeosu. It is a city situated on the southern coast of the Jeollanam-do region. It is the perfect blend of modern city and gorgeous natural views, and has attracted many ex-pats to teach there. It was the choice for the 2012 World Expo and the city is even more beautiful now. I was lucky enough to be there to experience the many changes that took place in Yeosu.
Besides your classroom time teaching in Yeosu, you will enjoy fresh seafood and a quality of life like nowhere else. Yeosu has lots of people teaching English, and if you love making lasting friendships, this is the place to put your teaching skills into action.
3. Seoul, South Korea
This is the South Korean capital and is home to over 10 million people. The metropolitan area is home to about 25 million people, making up half of the country's population. The city is located in north-west South Korea on the Han River and has multiple mountains that border it.
Seoul has so many activities to be engaged in, and this has made it the most competitive and attractive destination for teachers in South Korea. The city always has something going on like events, concerts, hiking tours, and festivals. While the pay is high in Seoul, the cost of living is also high, so those who love saving may not be able to save much.
4. Osaka, Japan
If you've always wanted to start your English teaching career in Japan, then one of the best cities for teaching English in Japan in Osaka. It is one of the most vibrant cities in the country. There are a variety of local and international schools where you can get a job as an English teacher.
5. Tokyo, Japan
This is the biggest and best city that offers English teaching jobs in Japan. The city counts as a top fantasy for nearly everyone who wishes to teach English in Japan. The city will exceed your expectations: you will experience cool museums, beautiful architecture, surreal landscapes, and crazy fashion.
6. Kyoto, Japan
If you aren't the type who loves big cities, then Kyoto is your perfect choice to teach English in Japan. For history lovers, the city will help blend your love for history with your career. For several centuries Kyoto served as Japan's imperial city before the capital moved to Edo, the modern-day Tokyo. Kyoto, therefore, has some amazing, monuments, gardens, shrines and Buddhist temples.
7. Sapporo, Japan
Situated on the northern island of Hokkaido, Sapporo is a beautiful city with lots of friendly people; it is enclosed by beautiful, snow-covered mountains. With such views, it can be a perfect destination for TEFL teachers who love to blend their careers with scenery. Compared with the other bigger cities of Japan, Sapporo lacks quality teaching jobs. Some of the teaching jobs you may get in Sapporo include teaching small children, teaching colleges and universities, and teaching conversational schools.
8. Dubai, UAE
Being home to a flourishing tourist sector and huge oil wealth, the UAE is known worldwide as a center of travel, finance, and trade. Dubai is one of the most promising cities in the UAE, offering world-class dining, opulent shopping, and stunning global architectures. Together with lucrative benefits and salaries, these attractions have made Dubai one of the most desired places for teaching English abroad. The salaries for English teachers in the UAE are among the highest in the world, making English teaching jobs very competitive.
9. Abu Dhabi, UAE
Abu Dhabi is another famous UAE tourist destination and one of the fastest and most developing world cities. The city's rapidly growing tourism sector is creating a very high demand for TEFL teachers. The city is one of the most expensive to live in. However, the wages here are also lucrative.
10. Ras al Khaimah, UAE
Ras al Khaimah is also one of the seven emirates that make up the United Arab Emirates. Unlike Abu Dhabi and Dubai, Ras al Khaimah isn't oil-rich but it has a growing tourist industry increasing the need for residents to learn English. In Ras al Khaimah, English teaching institutions offer favorable teaching conditions and high salaries. They are, however, very selective in the hiring process. Typical teaching requirements in Ras al Khaimah are at least a bachelor's degree, a TEFL certification, fluency in English, and at least 3 to 5 years of experience in ESL.
—
In conclusion, if you've always dreamed of teaching English in some of the best cities in the world, then these ten cities will the best places to put your teaching skills into practice.
Written by

Tate Nanje

for EnglishClub
One comment
Himanshu arora says:


Asia is the earth's most populated continent. Knowing the 10 best cities for teaching in Asia is really very informative. Thank you