Online Professional Development for ELT
Tara Benwell
Upgrade your TEFL skills for free in your own time.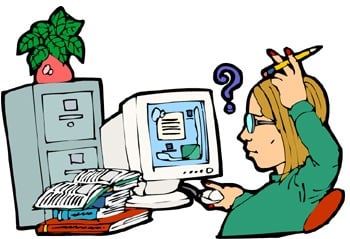 Do you wish you could attend international teaching conferences? Does your school want you to upgrade your teaching skills on your own time (without pay)? This is the reality for both experienced and new teachers in our industry and others. Fortunately, there is much to be learned online if you're employed in the field of ELT! English language teachers all over the world are using the Internet for free professional development. Set aside an hour a day and join the conversation.
Here are some ways to receive professional development in the field of TEFL:
Join Twitter: By now I'm sure you know that there is more than chirping going on here. Many English teachers consider twitter their #1 tool for professional development. Teachers all over the world are collaborating on joint projects in our field and creating a Personal Learning Network (PLN). Leave your twitter ID in the comments below to network with other English teachers.
Read and Comment on Blogs: You do not have to have your own blog to take part in the discussions. Leaving (and reading) comments is equally important to the original ideas and reflections that ELT bloggers write about. You may be inspired to create your own blog or write the odd guest post for a popular blogger. Regardless of your nationality or experience, don't be afraid to enter the ELT blogosphere.
Browse Forums: TEFL.net has a large list of forums that you can participate in. Ask your question and receive answers and suggestions from long term teachers, administrators, and newbies. There are more forums at ESLbase.com and on Dave's ESL Cafe.
Explore Link Collections: EnglishClub has a large webguide that is useful for teachers. Others who create catalogues and useful websites in our industry include Larry Ferlazzo and Janet Abruzzo's A-Z of Useful Links.
Join Facebook: There are numerous Facebook pages created by teachers, teaching institutions, bloggers and websites. If you're already using Facebook, this is a great way to keep up with the latest articles, resources, and conferences in our field. Leave comments on these pages and get to know other teachers in the community. If you have a blog, share a link to it on the wall of a related Facebook page. You will likely attract some new readers.
ELT Wikis: A wiki is a website that uses collaborative technology. Together, teachers can build interlinked pages full of resources that are useful for teacher training and idea sharing. A number of wikis have been built by and for English language teachers. If you can't find what you're looking for, start your own wiki.
Webinars: The conference mentioned in the first point was a two day event. You can also find webinars with guest speakers that only last an hour or two. Just moments ago I saw one being advertised on twitter. Unfortunately it was at the same time as an educational chat! You'll be amazed when you join one for the first time.
Written by

Tara Benwell

for EnglishClub
2 comments
Ana Figueroa says:


@burana2318 is my Twitter account. I'd really like to become part of a PLN.

Najat says:


twitter ID
@Najat25593570