Integrating Inquiry into Reading and Language Subjects
Sanam Edwards
This article is about fusing inquiry into reading and language development in the classroom and how both are rooted in social and emotional learning.
Educators are modern-day crusaders, yearning for a revolution and battling for changes in the system. Gone are the days of preaching from the pulpit; teachers are in the field every day crying out for a revolution. Their call was satisfied when the inquiry method defied us to give the power of learning to our students. Once teachers have walked this route, they never look back. Student voices rise in gratitude for what should have always been the norm.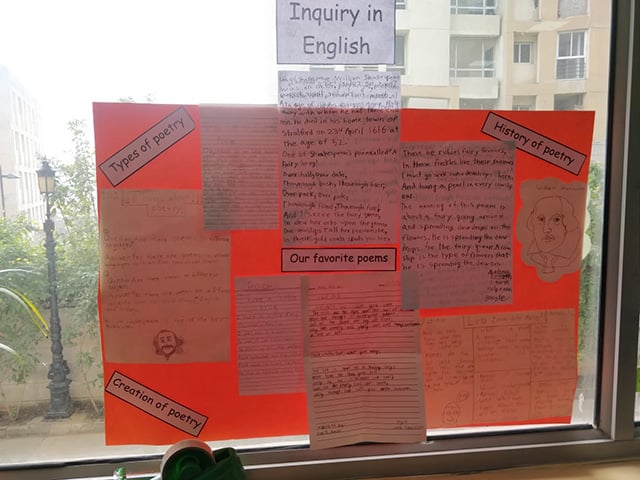 During my campaign to promote inquiry, I was met with dubious looks from teachers in the language department. They remarked that reading and grammar were learned skills, learners could not possibly inquire into principles that had to be taught explicitly. While I agree that the fundamental knowledge of language needs to be handed down to students in a straightforward approach, I have always believed that inquiry paves the way for them to be interested in a subject. There had to be a better way.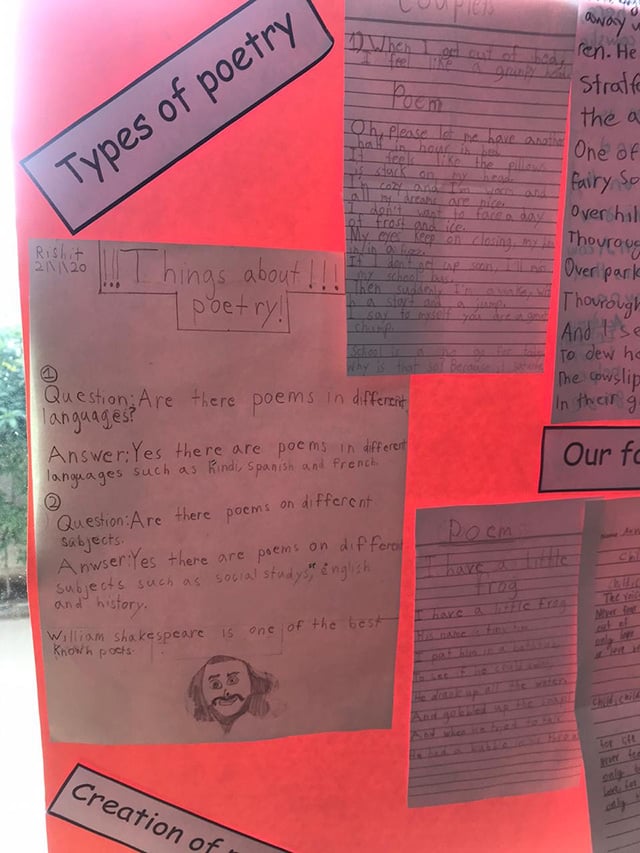 I began to reflect on how we could encourage our students to feel safe in a language class. In our school, we have multilingual students, many of whom do not speak English as a first language. Envision the fear that resides within a child afraid to partake in classroom discussions because of his accent or the anxiety that his friends may laugh at him. I determined that we needed to prove that the classroom was a safe space to make mistakes. We would have many reading sessions, first by the facilitator, followed by DEAR (Drop Everything and Read). Students soon began to speak about their favourite books and opted to read them out to their peers. As a class, we established essential agreements that students and the facilitator would follow during this time, and students held firmly to the rules as they had helped create them.

Students then began inquiring into why reading was such a beloved activity and created interview sheets for their friends and teachers. They made questions based on statistics as well as the emotional factor involved in devouring a book. The answers to these queries allowed the young learners to comprehend that everybody enjoyed reading, although there were discrepancies in preferences. They were thrilled to read the responses of friends that matched theirs and formed Reading Buddy Groups.
We then went deeper into reflecting on the connection between reading and social and emotional learning. I provided my students with the following quote-
"Writing and reading decrease our sense of loneliness. They deepen and widen and expand our sense of life: They feed the soul. When writers make us shake our heads with the exactness of their prose and their truths, and even make us laugh about ourselves or life, our buoyancy is restored." – Anne Lamott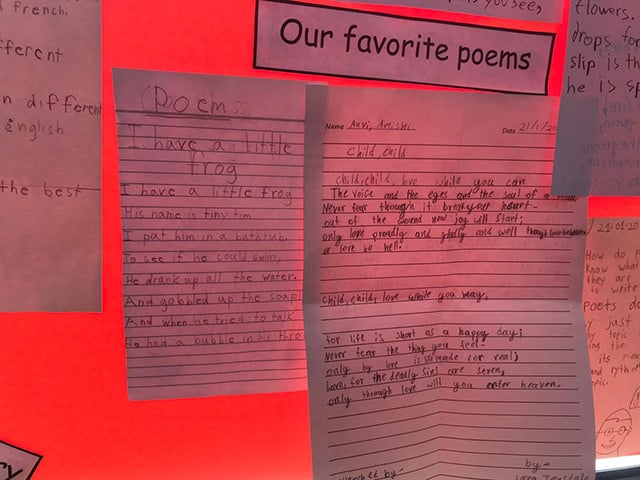 Learners began to dissect this quote and introspected about how books made them feel. We put up charts with three questions to be answered by the students-
How do I feel when I read?
How do I feel when someone else reads to me?
What is your reading goal for this year?
Students made astute observations on how books had motivated them and continue to do so. They were already recognizing that reading connected them to their peers, and they needed to move forward in their buddy groups to explore language and reading thoroughly. Learners scrutinized their peer's answers and were able to form new bonds with classmates that they had never spoken to before.
After learners grew relaxed with each other in a 'No Judgment Zone', we began to inquire into language. As is typical with free student inquiry, I allowed the students to pick up an area of their choice to examine further. For example, some students wanted to explore the history of language as they had heard of Shakespeare and wanted to understand how language has evolved. Other groups chose to use visible thinking routines such as 'Zoom in' to inquire into specific language areas such as poetry and prose. Learners created a wonder wall of questions related to language, and the interest generated through their investigations was indeed a sight to behold.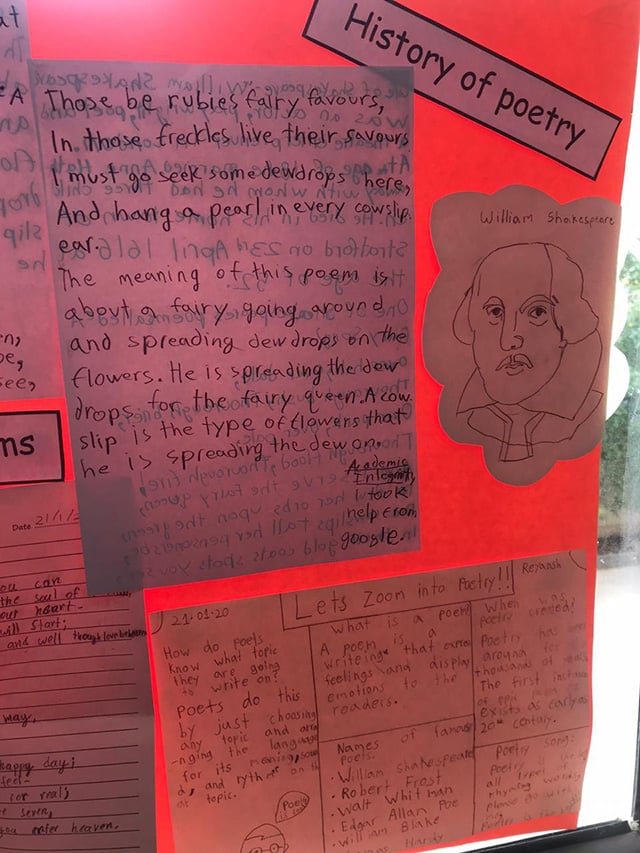 We decided that students should collect samples of writing followed by research work. Our windows transformed into an exhibit of everything the students uncovered, and I was ecstatic to see the chart paper receding under the student's material. Students were keen to recite poetry for the first time and wrote poems based on the style that they were researching. One student even sketched Shakespeare to express her interest in his work.
The exhilaration around free inquiry is palpable as students genuinely feel like the world is their oyster. Learners feel ownership of their work, and I found that assignments were being turned in before time as they were chomping at the bit for more knowledge. After this board was assembled, whenever we took up a grammar concept such as nouns, we would turn back to it to see if nouns appeared in the material. Since each child had presented unique work, the answers were varied and sparked discussion. Children continued to add to this board till the end of the session, and I believe that this process inculcated within them a love of reading and the language arts.
Whenever I receive a query on inquiry in the language sector, I continually ask the facilitators to make a start from an emotional space. Language bears the mark of emotion; its usage alters mood and relationships. Reading is a way of bonding with a parent, teacher, or even with the characters themselves. Children should be allowed to explore the depths within themselves, know themselves as language learners, and then pave the path forward with an inquiry mindset.
Written by

Sanam Edwards

for EnglishClub
3 comments
Alhadar Ahmed toure says:


Thank you, Sanam, for your excellent article on inquiry. I so agree with you that teaching students to ask questions is a very empowering technique. Students are naturally curious so it makes sense to give them the freedom to explore and discover meaning for themselves. Talking about emotions and personal thoughts is an excellent way for readers to see themselves in what they read.
Cristina Stern
Gaithersburg,

Shital Patil says:


It's very meaningful and helpfull

Cristina Stern says:


Thank you, Sanam, for your excellent article on inquiry. I so agree with you that teaching students to ask questions is a very empowering technique. Students are naturally curious so it makes sense to give them the freedom to explore and discover meaning for themselves. Talking about emotions and personal thoughts is an excellent way for readers to see themselves in what they read.
Cristina Stern
Gaithersburg, Maryland