Writing Prompt ~ Infinitive or -ing?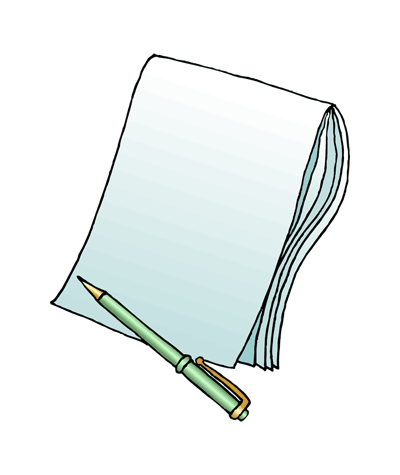 Writing Prompt: Many English learners have difficulty choosing between the infinitive form and the -ing form. Native English speakers don't think about this. They know which one to choose by what sounds right. English learners have to learn the rules and memorize which verbs come before the infinitive and -ing form. Review the basic rules about when to use an infinitive and when to use -ing. Then write a paragraph about some of the hobbies you had when you were a child.
My Childhood
When I was a child we did a lot of camping. Camping was an inexpensive leisure activity. We couldn't afford to go on a lot of vacations. We also loved swimming. My friend's mom used to take me swimming once a week. I wasn't a strong enough swimmer to go swimming without a parent until I was in grade six. Then I used to go swimming with my friends. We were happy to have the freedom at that age. I also liked skipping when I was a young girl. I liked to skip by myself and with my girlfriends. I enjoyed riding my bike, too. When we were nine, we were old enough to ride our bikes to the corner store or to a friend's house. We knew that we needed to walk our bikes at the lights. Biking was how I got my exercise. When it was too cold to bike, we went skating. I learned how to skate when I was about five years old. We had a skating rink in our backyard.
9 Comments
I liked the activity and it made me remember old times says:


When I was a little girl I liked to play with my cousins to dolls, we liked to go out on skates to the street. Also my aunt used to take me to her house once a week to watch movies and live with the family. Then I used to go swimming with my friends from school. We are happy to have freedom at that age. I also like to skip the rope when I was a child and swing on the swing. When I was 6 years old I learned to ride a bicycle and when I was nine years old, we were old enough to ride a bicycle to the corner store or to a friend's house to do homework. My dad went out with me and my sisters to the jumper on horse, that was very quiet and since then I like to walk in the ranch on horseback, I am not a horse riding professional but fortunately no accident has ever happened to me, I love to run them, it is a hobby for me

Carlos Ortega says:


When I was a kid, I played a lot of videogames, on weekends I sometimes visit my grandmother and my cousins, after playing a little I used to go with my friends and play board games and videogames, I also remember accompanying my family to the little market, to buy the necessary things for the week

Alan Ezequiel Rodriguez. says:


When I was a child, I spent my time playing with my friends in the street, playing football and eating junk food, talking about cartoons and about our favorite team.
We did not worry about working, life was easy.
My friends and I always dreamed of being players of futbol.

Polo Diaz Espinosa says:


My childhood.
When I was a little Polo I love play with my friends whatever, I remember I was play "canicas",soccer, deck of yu hi oh, Nintendo 64, etc.. the typical games of my generation , this is the part of my life most fun, it's still fun but with responsibilities. Ok, i used to be a little bit disaster

Childrenhood, easy life, we get right..

Rocío Barreda says:


When I was a child, I played with mi bestfriend, her name is Monica, We play the dolls all afternoon.
I remember when it was Halloween all my neighbors and I went to the houses on the block to ask for sweets and we were very excited.
My childhood really was very good and I taught many things and I met many friends that I can count on today

sandy páez says:


When I was little I liked to play hide and seek with my friends. we had a lot of fun doing it. I also played the little plates and ate with my friends from the ranch, when I went every time they were vacasiones.
They were my best hobbies as well as playing with my dolls.

Viviana Sarahi Puente Valero says:


when I was little I liked to play a lot with my dolls, playing with my dolls was what I liked the most, I loved my dolls. I played with my dolls every day and used to play with my best friends, we were happy playing with dolls for hours. I also liked to ride my bike when I was little, I used to ride my bike twice a week with my dear sister. the years of my childhood were the happiest moments.

Luis Sagredo says:


When I was a child, i did play skateboarding, I was skateboarding in the Ferema park, skating was my favorite activity, I used to have a lot of fun,I also loved playing soccer, I used to be the goalkeeper in the games of soccer in my neighborhood, i wasn't a fast runer to run forward, Then I used to go skating with my friends. I really enjoyed playing with my friends because we did not worry about anything.

Alejandro López says:


When I was a child, i did play soccer, i was play at the stadium of Matehuala ("El estanque") with the team junior of Tigres, i was happy to play soccer because i saw the soccer at the TV, in the weekends some times i go to swimming at a pool of "Florida", my mom thinks that swimming is a good excercise and this time im chubby and i need to lose weight. then i used to go with my friends and play in the playstation and table games, I really enjoyed riding with my friends in the bus for the city. when i was eleven i go to USA with my family at Houston, some years late i back to houston and go to Rocket Stadium to watch a play of rockets houston vs Chicago bulls, the rockets lost, but the experience was great!