Writing Prompt ~ He Said, She Said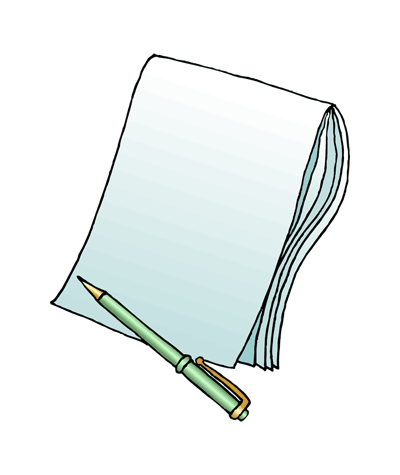 Writing Prompt: Write a paragraph about a married couple that just returned from their honeymoon. Use reported speech to describe your recent conversation with both of them.
Example
Katie and Scott just returned from their honeymoon. Katie said Mexico was wonderful. She said it had been very hot that week. Scott said that the honeymoon was okay. He mentioned that he had been sick the first few days. Katie thinks it was something he ate. Scott informed both of us that he would not go back to Mexico. Katie asked me if I was afraid of swimming in the ocean. I said I wasn't. She said that I would like Mexico, and that she would go with me next time. Scott didn't say anything. I told them that married life seemed fun.
Try this writing prompt in your notebook or on your MyEC blog.
3 comments
Haveaball says:


I and Lucy is colleagues in the same company. She has just returned from her honeymoon with John who is her husband. We had a very interesting conversation as talking about the memories she has experienced in their honeymoon. She said John was a romantic and thoughtful husband. At every morning, he got up early so as to himself prepare breakfast. She felt really surprised and so happy when she saw his image so. He held her hand walking on the beach at the sunset. She said she firmly believed in loving John was intended for her.
A story.

Guul says:


Firstly, Samy and Ram came back from their wedding vacation i.e their honeymoon.
it was clear Samy was quite excited their honeymoon trip and she told me it was very amazing and quite relaxing place to be. He also thanks to the hotel owner the tremendous service which they provide during their in the holiday, never the less she didn't agree less his thought, she made complaints about the service they have been provided specifically their tours service, therefore, she said she will not coming back again to stay at this hotel.
Many thanks

Susana Rodríguez says:


Samy and Ram just came back from their honeymon! Samanta told me that it is an amazing place, she also said they had felt really relaxed. he congratulated the hotel on having a expledorous service. she didnt agree with his thinking, she complained about the tours that hab been offered by the hotel.so she said she wouldnt stay again in the hotel.