Writing Prompt ~ Passive Voice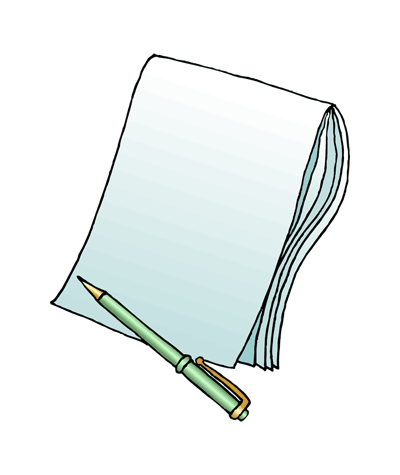 Writing Prompt: To use the passive voice in English, you need to know the past participle of the main verb in your sentence. Though it is a good idea to use the active voice whenever possible, some styles of writing do use the passive voice. Review the rules for constructing a sentence in the passive voice. Then write a short obituary (a mini biography about someone who died) using the passive voice.
Example
Maya Angelou (April 4, 1928 – May 28, 2014)
Maya Angelou was known around the world as a powerful writer and civil rights activist. Her books and poems were read by millions of people. In the early years, Maya Angelou was raised by her grandmother. When she got older, she was returned to her birth mother. Even though she didn't go to university, she was awarded many honorary degrees. Her wise lectures were enjoyed by many students on graduation day, and her positive attitude was appreciated by many world leaders and figureheads. Maya Angelou was invited to speak at President Clinton's inauguration and was often cited as Oprah Winfrey's mentor. A number of articles, tributes and tweets were written about this inspiring woman after she died on May 28, 2014. She was 86 years old.
17 comments
Joel Salazar 10 m0 "B" says:


Diana Frances Spencer, called Lady Di was born on July 1, 1961, the daughter of the chivalrous John Spencer, VIII Earl of Spencer and his first wife, the irreproachable Frances Ruth Burke Roche, daughter in turn of Mauricio Roche, IV Baron de Fermoy. In July 1981, she married Prince Charles of England, first-born of Queen Elizabeth II and user of the British throne with whom she had two children, Guillermo and Enrique. Her hymenation took place on July 29, 1981, at the Saint Paul monument in London. As Princess of Wales, Diana assumed her royal duties and represented the Queen on trips abroad. It was celebrated for its humanitarian fit and for its protection of the International Campaign to Ban Antipersonnel Mines.
On August 31, 1997 she died in a car accident.

Alejandro Mena says:


Hi Karen How are you? Well, I am writing to you only to say that as your wedding preparations are going, I hope to be there soon to see you, and I will also go with our sister and dad, I hope that you are well with your boyfriends, I miss you, bye.

Andres Gómez says:


Stephen Hawking (January 8, 1942 – March 14, 2018). He was a British theoretical physicist, astrophysicist, cosmologist, and scientific popularizer. His most important works consisted of providing, together with Roger Penrose, theorems regarding spatio-temporal singularities within the framework of general relativity and the theoretical prediction that black holes would emit radiation, 5 what is known today as radiation from Hawking (or sometimes Bekenstein-Hawking radiation). One of the main characteristics of his personality was his contribution to the scientific debate, sometimes betting publicly with other scientists, the best known case is his participation in the discussion about the conservation of information in black holes.

Karen Ulloa 10mo "A" says:


Paul Walker (september 12, 1973 – november 30, 2013)

Paul Walker was worked an American actor, model, racing driver, and marine biologist, was known for his role as Brian O'Conner in the action movie The Fast and the Furious, was reprising the role in five of the following six films in the franchise. Paul was the second of five brothers, as a huge car enthusiast, he was competed in the Redline Time Attack racing series.

Ariel Paillacho says:


Philippe Coutinho Correia (June 12, 1992) professional soccer player. was born in Rio de Janeiro, Brazil. I was in a Spanish soccer club Barcelona team.

Nayeli Dannae Chontasi Herdoiza 10"A" says:


Mario Benedetti (Paso de los toros, September 14, 1920 – Montevideo. May 17, 2009) 1 was a Uruguayan writer, poet, playwright, journalist, member of the Generation of '45, to which Idea Vilariño, among others, belonged and Juan Carlos Onetti. His prolific literary output included more than eighty books, some of which were translated into more than twenty languages. In his testimony, he created the Mario Benedetti Foundation to preserve his work and support literature and the fight for human rights (especially the clarification of the whereabouts of the disappeared detainees in Uruguay).

Jose Rios 10moB says:


Guayasamin was known for the art he painted, he was from of ecuador, born on july 16 of the 1919 and died on march 10 of the 1999

Juan Tello 10th A says:


Hi Luis, how are you? How are you doing in Mexico? Because of the earthquake there, here in Ecuador we are on a tsunami alert. How are you living the quarantine? Here we are still locked up, waiting for us to be notified that everything is over.
I hope to see you again when all this happens.
Juan

daniel rosero says:


Julio Jaramillo was known throughout the world as a great singer from Ecuador. His songs were heard by millions of people. Many people enjoyed his beautiful songs all over the world

Paula Herrrera 10mo"A" says:


Hi Juan, I wanted to tell you that in Mexico there was a very strong earthquake, messages arrived saying that the earthquake was on the tsunami alert and that it could affect Ecuador, the pandemic is still going on, they do not find a cure and the curfew extended until 9 o'clock but it is still dangerous to go out, well that's all I can tell you wash your hands, I have read many very interesting books by Pablo Neruda.
See you soon
Paula

Anahi Condolo - 24/06/2020-10th A says:


Hi Jenny, how are you? Some tragedies have happened this month, but the one that worried me was when you traveled to El Salvador, because a sandstorm looming from the Sahara is coming, it was when I investigated and sent you this message to take care of yourself and They were your cousin to visit you but unfortunately they canceled their trip due to the event, take care and don't be outside since it was a high scale of dust, your mother and father send you greetings.
see you soon Anahi

Erick Santiago Monar Cando 10"A" says:


Erick Monar(24/june/2020
hello jhon how are you I come to tell you that this year is being one of the worst yesterday an earthquake happened in the country of mexico and I hope you find well because this is another of the tragedies of this year I hope you are well here in Ecuador the correction is harder than other years in the other countries are also being destroyed due to this pandemic I say goodbye I hope you are well
bye greetings Erick

Camila Cortés says:


Violeta del Carmen Parra Sandoval (San Carlos, Ñuble Region, Chile, October 4, 1917-La Reina, Santiago, February 5, 1967), known as Violeta Parra, was a Chilean artist, recognized as one of the main folklorists in South America and popularizer of popular music in her country. He was a member of the prolific Parra family. His contribution to the Chilean artistic endeavor is considered of great value and significance. His work served as inspiration for several later artists, who continued with their task of rescuing the music of the Chilean countryside and the constituent manifestations of the folklore of Chile and Latin America. His songs have been covered by various artists, both Chilean and foreign.

Daniela Frias says:


Marie Curie, was a scientist of Polish origin (French nationalized) who was completely revolutionized the world of science with her works and discoveries. Pioneer in the field of radioactivity (she was discovered two new elements: Polonium and Radio), she was the first person to receive two Nobel prizes in different specialties (physics and chemistry) and she was the first woman to occupy the position of professor at the University of Paris. Marie Curie was had to fight to become a scientist since in her country (Poland) women could not access university studies. He had to combine the care of his two daughters with his scientific career.

Isabelle Whorton says:


Delilah was known for her voice. She would sing all day. People from all around would come to hear her sing. Famous people, such as Ariana Grande and Pink, came to here her sing also. They were amazed to what to heard. Everybody was cheering for Delilah. She started to sing and dropped dead in front of everybody. A lot of the people from previous concerts came. They stood at Delilah Applebrook's grave and realized that the world wouldn't ever be the same without Delilah.

filow.cruz says:


Her house was always cleaned by josh. Her dog was always walked and fed by Josh. She never cleaned or too care of things. josh did everything for her like cleaned too care of her too. josh took care of an 82 year old woman named Melanie. For 7 years Josh helped Melanie. in that 7 years of life she acted as if Josh was her family. Josh then took vacation for a week. josh came back and stood then at her funeral. when he went home he looked back at the times he made her laugh and she made him laugh and how much he misses her.

Eduardo Gael Moreno Coello says:


Eduardo Moreno was know around the world as a excellent student. His jobs was saw by all the teachers. In the first year, Eduardo Moreno was recognized by her mother.