#StayHome
Writing Prompt ~ Passive Voice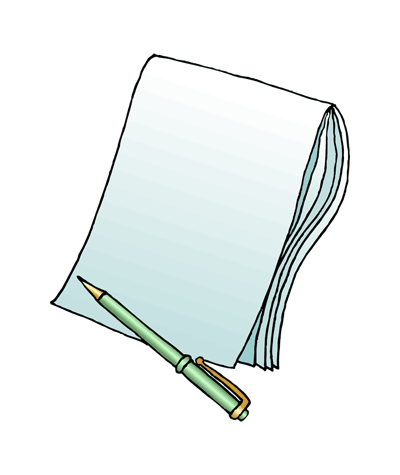 Writing Prompt: To use the passive voice in English, you need to know the past participle of the main verb in your sentence. Though it is a good idea to use the active voice whenever possible, some styles of writing do use the passive voice. Review the rules for constructing a sentence in the passive voice. Then write a short obituary (a mini biography about someone who died) using the passive voice.
Example
Maya Angelou (April 4, 1928 – May 28, 2014)
Maya Angelou was known around the world as a powerful writer and civil rights activist. Her books and poems were read by millions of people. In the early years, Maya Angelou was raised by her grandmother. When she got older, she was returned to her birth mother. Even though she didn't go to university, she was awarded many honorary degrees. Her wise lectures were enjoyed by many students on graduation day, and her positive attitude was appreciated by many world leaders and figureheads. Maya Angelou was invited to speak at President Clinton's inauguration and was often cited as Oprah Winfrey's mentor. A number of articles, tributes and tweets were written about this inspiring woman after she died on May 28, 2014. She was 86 years old.
3 comments
Isabelle Whorton says:


Delilah was known for her voice. She would sing all day. People from all around would come to hear her sing. Famous people, such as Ariana Grande and Pink, came to here her sing also. They were amazed to what to heard. Everybody was cheering for Delilah. She started to sing and dropped dead in front of everybody. A lot of the people from previous concerts came. They stood at Delilah Applebrook's grave and realized that the world wouldn't ever be the same without Delilah.

filow.cruz says:


Her house was always cleaned by josh. Her dog was always walked and fed by Josh. She never cleaned or too care of things. josh did everything for her like cleaned too care of her too. josh took care of an 82 year old woman named Melanie. For 7 years Josh helped Melanie. in that 7 years of life she acted as if Josh was her family. Josh then took vacation for a week. josh came back and stood then at her funeral. when he went home he looked back at the times he made her laugh and she made him laugh and how much he misses her.

Eduardo Gael Moreno Coello says:


Eduardo Moreno was know around the world as a excellent student. His jobs was saw by all the teachers. In the first year, Eduardo Moreno was recognized by her mother.