Moderators: Krisi, Vega, EC, Dixie
Hie, i would like to post some pictures here as well. But, I really have no idea how to do it. Is there anyone willing to teach me??
---
---
yeah, me again....try to upload some nice pictures......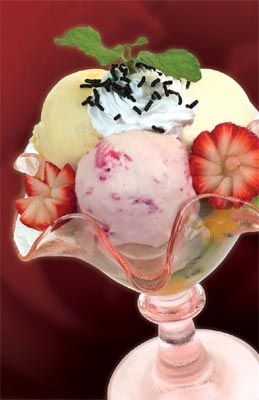 Haha, how do you think?? Are they look yummy?????
---
Silver Member
Posts: 55
Joined: Wed Mar 23, 2005 6:11 am
Location: Malaysia
---
Silver Member
Posts: 33
Joined: Thu Feb 17, 2005 8:00 am
Status: English Learner
Location: DREAM ISLAND
Contact:
hixhix
It's so cute
I want to eat it! huhuuh... It's so hot and I go to the ice- cream shop now
We are all born for love...
---
:P Yeah...it really look yummy...
by the way, i found that ice cream in McDonald or Hungry jack are quite cheap and it's only cost AUS 0.30. when i finish class, i will always buy one from there. haha
So how much it cost for an ice cream in your country?
---