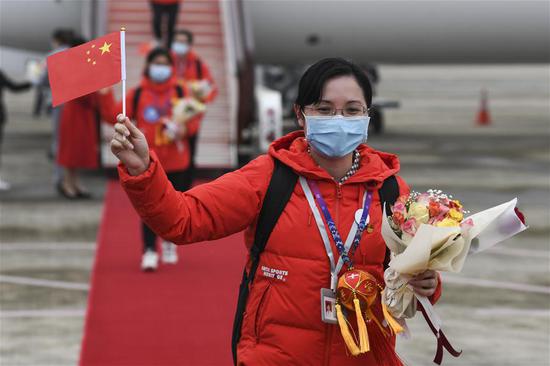 Medics arrive at a hotel for 14-day quarantine in Nanning, south China's Guangxi Zhuang Autonomous Region, March 20, 2020. The second batch of the medical assistance team from Guangxi, which consist of 136 members, had left Hubei Province, as the epidemic outbreak in the hard-hit province has been subdued.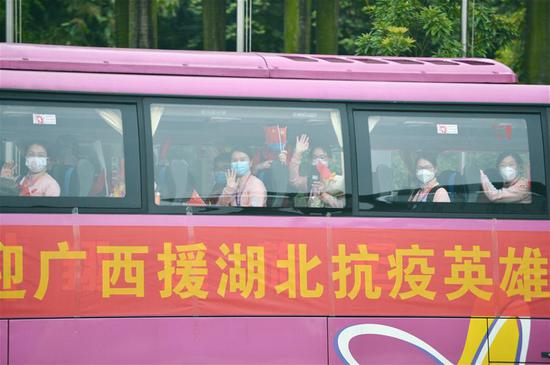 On their way home, there are police officers and residents of the helped city paying homage.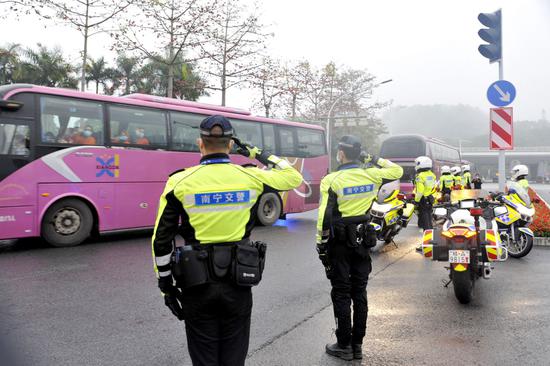 Local people of Shiyan, the city where China's second largest auto manufacturer Dongfeng is located, are the target of aid from Guangxi medical services and see off the heroes who offer help in risk.
(This poster SitangCampus is based in Guangxi)