Marcus Essberger On Making Divided Kingdom
Divided Kingdom taught me that nothing goes to plan, and that you have to make the best of the situation.
Director's Statement about the Divided Kingdom video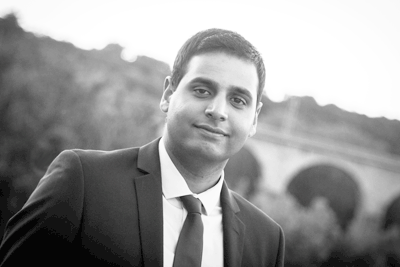 Looking back on Divided Kingdom, I'm pleased with the film and the reaction it's received. A lot of time and effort was spent making it, and I hope people have enjoyed watching it.
Conception
The idea for Divided Kingdom came about when I was working on a project for a local school. The diverse range of cultures and ethnic backgrounds had surprised me. I remember wondering if these students were accepting each other's cultures and beliefs, or if incidents of prejudice and racism were occurring. So for my final project at university, I decided to make a short film about racism in the United Kingdom.
Pre-production
I pitched the idea to a small group of friends who liked it, sparking various scenarios. We began the pre-production process which involved creating a basic story, scriptwriting, storyboarding, etc. I wanted to write a good story, and I must have spent two months working on it. In my opinion, this was the hardest aspect of the project because the story had to be believable, and I wanted the viewers to relate to the characters. The story would focus on two main protagonists with different perspectives, and how they suffer from racism and deal with its effects.
The next stage was finding and securing actors. It was a fascinating and frustrating process. We began by creating and printing posters, which we attached to the drama department board at university. Weeks went by and no one responded to our posters or flyers. Then we spoke to one of the teachers, and he allowed us to enter a lesson and explain that we were looking for actors, but still no one contacted us.
We took our search to the Internet, using casting agencies in hopes of finding actors willing to join our production. Within a few weeks we had enough replies to start the auditioning process, and we contacted each person and gave them a time slot to attend the auditions. We secured a room and filmed all the performances. This allowed us to narrow down the applicants, and to identify their strengths and weaknesses.
The character of Jason was a difficult casting decision because I felt we hadn't found the right actor to portray him. His racist views shaped the story, and if the actor wasn't convincing it would ruin the whole drama. When Jack Goddard auditioned for the role of Jason I wasn't sure because he looked so young, but he gave the best performance. I remember when shooting began, Jack turned up for his scenes with a shaved head and he looked much older. He also gave brilliant performances in all his scenes because he took the role very seriously.
Production
The aspect of the project that I enjoyed the most was filming the scenes because I was able to direct, something I had only briefly experienced in the past. I felt a sense of creative freedom when I was directing, and I loved watching the scenes I had spent time writing on a computer come alive in front of me.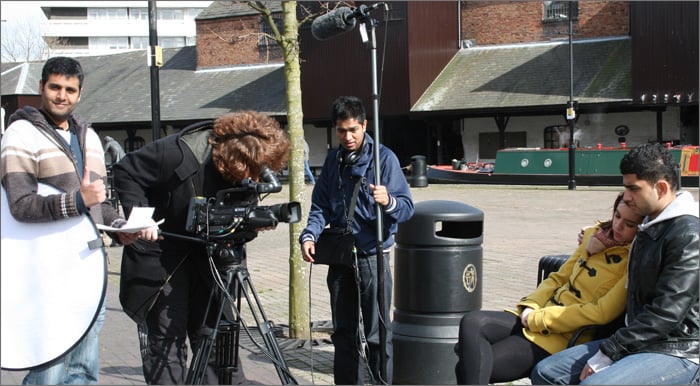 Post-Production
My friend Samuel Calverley and I edited Divided Kingdom using Final Cut Pro. We spent nearly a week importing footage, editing scenes, and deleting scenes altogether. We had three or four rough edits from which we created a final cut. We decided to stop once we had reached the final cut because, as a filmmaker, you're always trying to perfect your work.
Conclusion
Divided Kingdom taught me that nothing goes to plan, and that you have to make the best of the situation. We suffered a lot of setbacks during the production stages, such as losing crew members and having to shorten our filming dates. However, it forced us to make decisions on the spot, change original plans, and become more creative with our thinking. I loved directing and I'd like to do it again. I'm still in touch with the cast and crew and I'd like to work with them soon, either on a similar project or on something entirely new.
I would like to make another film one day because it's something you're creating from your imagination. It's a great process to be involved with, and you get a great feeling when you see your finished film on the screen.
Marcus Essberger 2012
---