ESL Worksheets - Learning English Video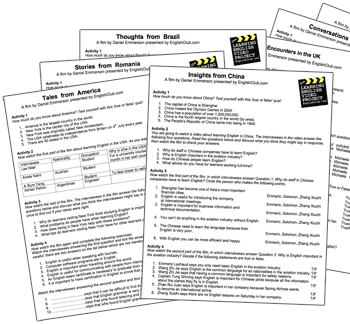 These classroom materials are based on the EnglishClub Learning English Video Project (LEVP), a seven-part video series for and about learners of English around the world. Filmed in seven countries, they show English learners and teachers talking in English about their hopes and experiences.
All films may be watched online with subtitles, or downloaded with/without subtitles. The worksheets are freely photocopiable, and come with detailed teacher's notes.