Cambridge day 2
Another exciting day of interviews in Cambridge has helped in providing a real insight into the homestay concept from the perspective of host parents.
I interviewed two English hosts today about their experiences over the course of the last few years in an attempt to answer some of your questions and queries. The interviews proved to be most insightful in that I found out how homestay works with different families in England, as well as discovering how students make the most of their time in the UK in terms of language development.
I have also been joined by Michaela, a student from The Czech Republic who is interested in both ESL and film production. She has been assisting me in acquiring additional shots of Cambridge while at the same time providing her own insights into what it is like living in this city as a foreign student. Michaela will join me tomorrow when we will continue to find out more about homestay in Cambridge.
Best wishes,
Daniel.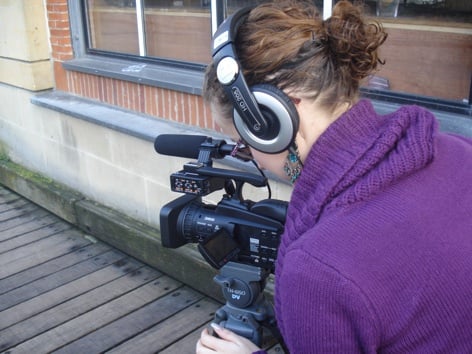 Michaela is assisting with the film production in Cambridge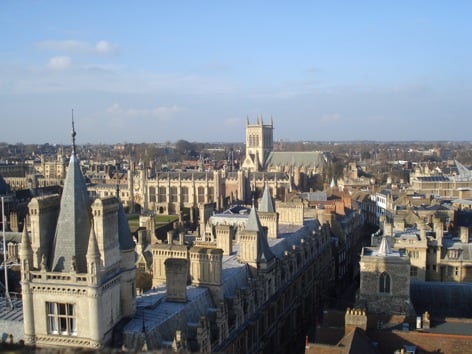 Cambridge City Centre – After climbing the narrowest of stair cases we took some scenic shots from a tower near the market square.  
3 Responses to "Cambridge day 2"
roonacy says:


u know friend
i like travelling – i like beautful picture
when i saw this pic
i felt iam in UK
wow —
go a head daniel
:)

Alison says:


Hi Daniel, thanks for visiting us here in Cambridge. Bell students and host mother Mrs Kelly really enjoyed meeting you. And we're looking forward to seeing the footage :-)

Nadira says:


I was much absorbed reading about this Historic city Cambridge.
I may never visit that part of the world , yet you gave us a lovely insight, thank you Daniel