Sao Paulo days 3, 4, 5
Learning English Video Project hits Baleia Beach!
Since we had interviewed her brother in Shanghai, Delane kindly offered for The Learning English Video Project crew to travel just north of Sao Paulo and spend the Brazilian Independence Holiday with her family at their beach house. Delane picked Joel and me up from Vila Madelena at 07:30. She had told us to stay inside the gates of our hostel as it may not have been safe to wait outside, which seemed a little strange at the time, but we were keen to meet her and to see what the Brazilian coast line has to offer. We were then given a quick tour of the city before we met with Delane´s parents at their apartment in the centre of Sao Paulo; they were keen on making us feel welcome in their home city and practicing their English at the same time.
The journey from Sao Paulo to Baleia Beach took about two and a half hours. During that time, we got very well acquainted with the family and the versatile Brazilian countryside; from the sweeping grandeur of expensive apartment blocks, to the awkwardly balanced favelas shooting up plush green hillsides.
Once we arrived at the family beach house, we were instantly escorted to one of the most beautiful beaches I have ever seen. Joel and I were introduced to some friends of the family before we retired back to the beach hose in the evening for a slap up BBQ. We managed to get some excellent footage of the coast and we began to structure a series of interviews that we could conduct at our temporary residence over the weekend.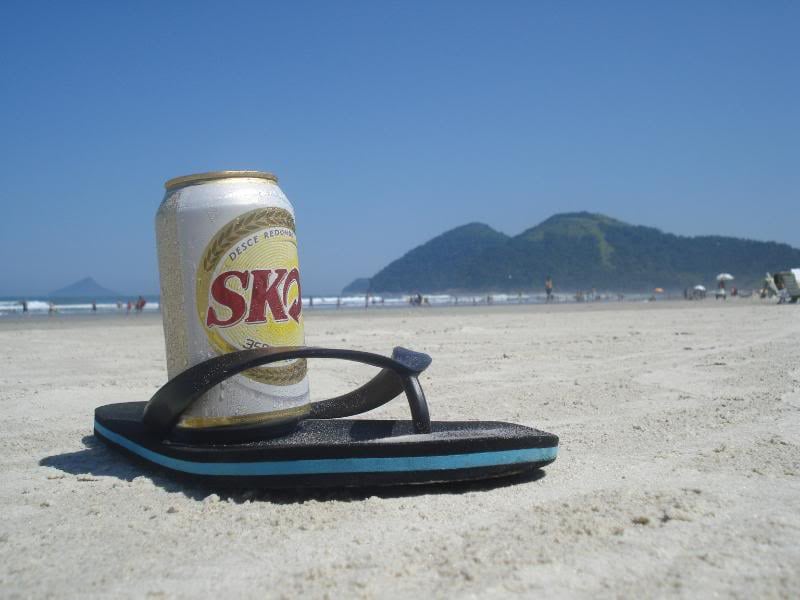 Baleia Beach – A beer in my flip flop!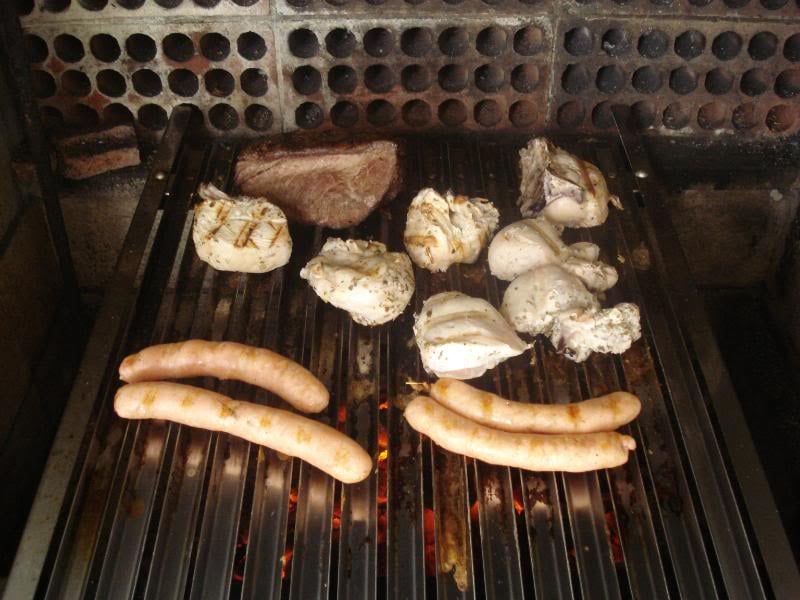 Our Brazilian BBQ – the finest meat in the land!
The family were incredibly hospitable during our stay. Not only did they allow us to film the majority of our conversations and meals, but we were also able to interview them extensively about their professions and the importance of learning English at a young age in Sao Paulo. Our stay in Baleia was one that Joel and I will remember for years to come and we are extremely grateful for having the opportunity to shoot at such a wonderful location.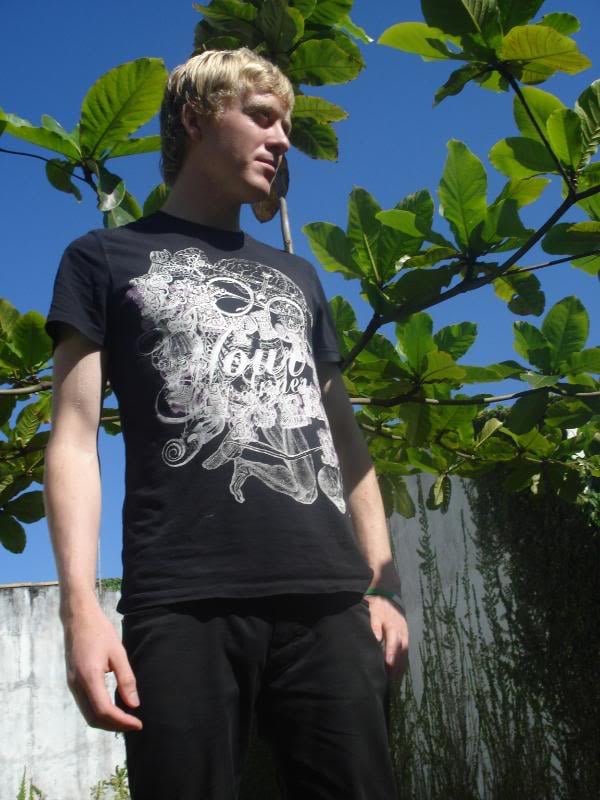 Daniel – Taking cover in the shade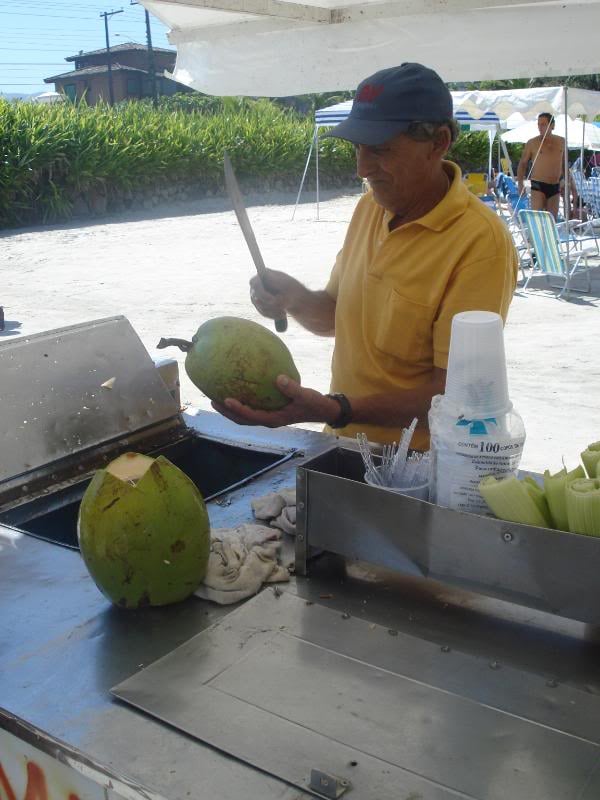 Coconuts – For the chop!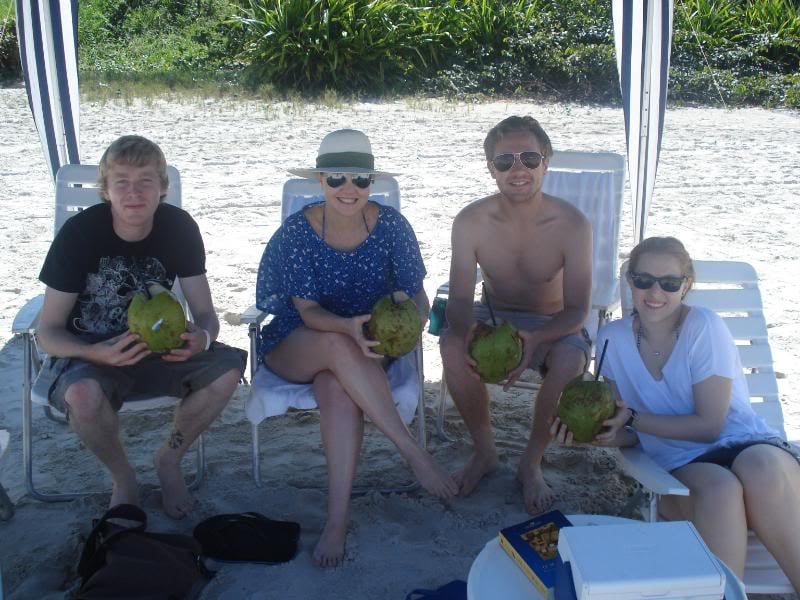 Daniel and Joel with our Brazilian hosts
2 Responses to "Sao Paulo days 3, 4, 5"
salam says:


I would like to thank you for your great job,I enjoyed the text when it depends on the description of the feeling (when they are tired or when there is a difference in timing between the countries and how the it makes you to mix between night and day), howevre it has been more enjoying fruitfull if you could describe the day and night brazilian lives and to go dipper in presenting the beaitifal touristic locations.

Franklin says:


Hi Daniel,
I'm really pleased that you are in Brazil and even more pleased to see that you liked it.
You should try a visit to the northeast one day.In my opinion it has some of the most interesting sceneries of our country.

Best whiches,
Franklin