Sao Paulo day 7
Juan Uribe is a school in Sao Paulo where children aged 2 to 13 acquire English through playing games, storytelling, puppeteering and creative projects. The school is also unique in that the students talk about how they perceive their own processes in acquiring the language. Joel and I spent the day filming at the school, which allowed us to interview both the students and the staff about the importance of learning English from such a young age. We were also lucky enough to be able to interview a parent who had been sending her child to the school from the age of 1 year and 10 months. The child had already acquired an excellent grasp of English and was continuing to progress during her time at the school.
Choosing to enrol children on English courses at such a young age must have pluses as well as minuses in terms of the learner's education and this is what I was able to explore while filming at the school.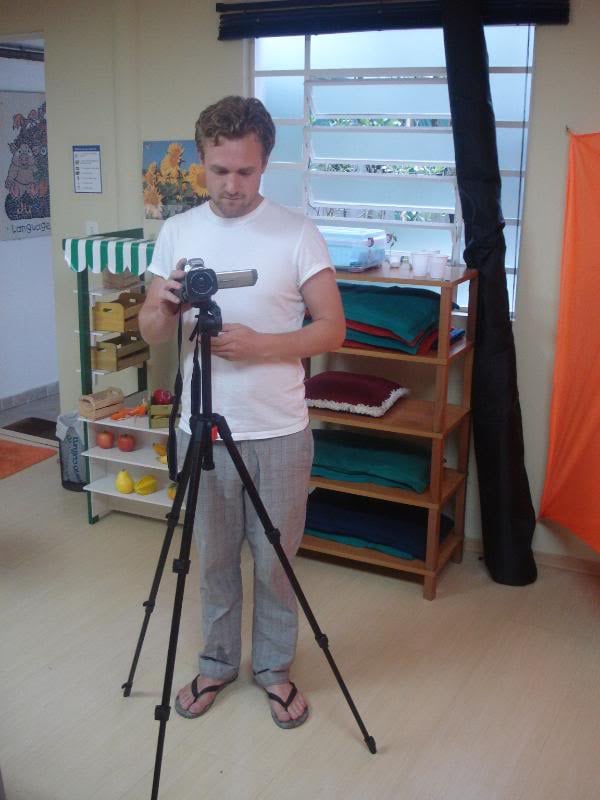 Joel – Setting up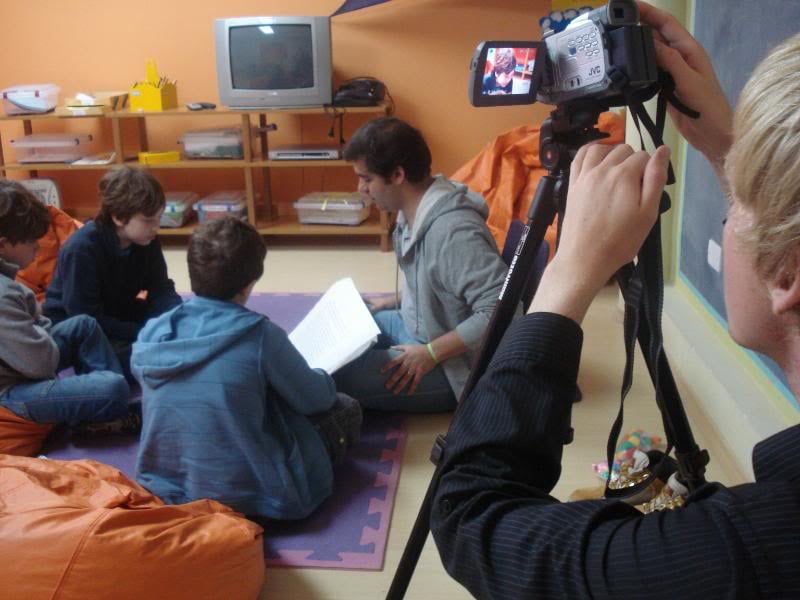 3 students being taught by Juan Uribe – Director of the school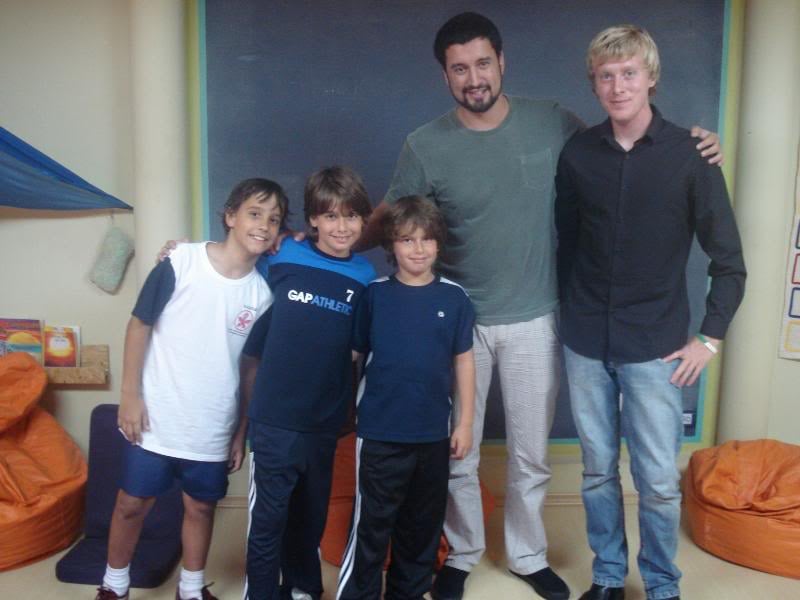 Daniel with Rafael, teacher, and 3 of his students
The weather had somewhat cleared up by the end of day 07 and so we were still set for following our filming schedule. We are only in Sao Paulo for 4 more days and we still have a lot to do! Keep checking the blog for more updates!
Daniel.
2 Responses to "Sao Paulo day 7"
Mustafa Ayad says:


It is become better than before.

João B. L. Ghizoni says:


This is such a wonderful project and I'm so sorry to see there is so little feedback, especially from Brazilians! What a shame!

Also, I was a bit upset to see only those images of Brazil's largest city. I reckon the weather was lousy, but a 12-million people city has loads of beautiful places to be admired, and I'm sorry you missed them…

But I know you both tried hard to make an excellent project and I'm sure it was quite an invaluable experience for both of you. All the best. João ([email protected])