Sounds Of The Alphabet
A B C D E F G H I J K L M N O P Q R S T U V W X Y Z ← alphabetical order
In the line above (↑) the letters are in normal "alphabetical order".
In the chart below (↓) the letters are NOT in alphabetical order. The letters are grouped by sound. There are 7 different sounds for the whole alphabet. The letters in each column all have the same vowel sound: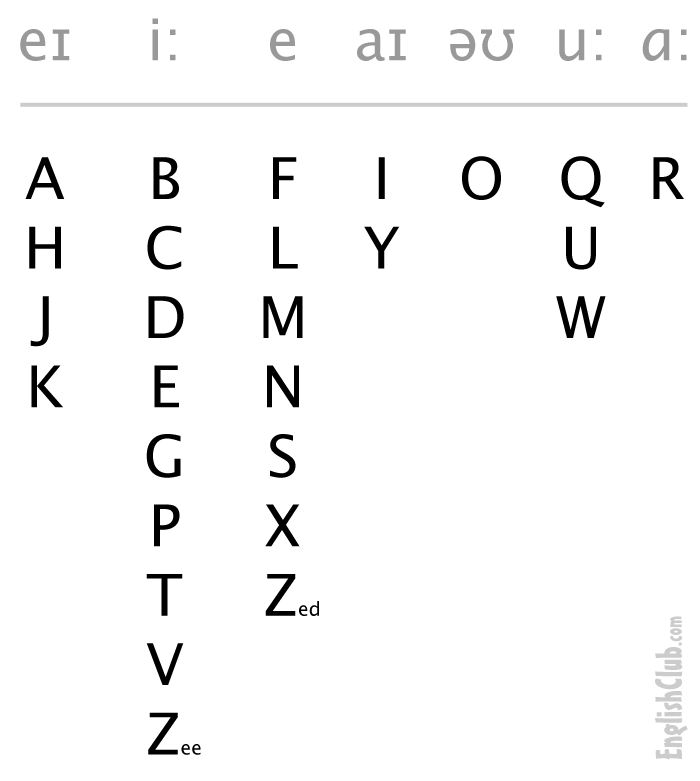 Notice that Z is known as "Zed" in British English and "Zee" in American English.