Description
This prepositions list shows all English prepositions and gives you example sentences for each one.
New Edition: Revised and extended 2016
Prepositions can be divided into one-word prepositions (after, in, under) and complex prepositions (apart from, because of, in spite of).
This ebook lists almost all the one-word prepositions and most of the complex prepositions. Here's what it contains:
Prepositions list of 150 English prepositions, including…
94 one-word prepositions
56 complex prepositions
400 example sentences
200 quiz questions, with answers
illustrations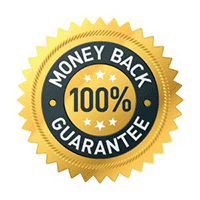 100% 60-day Money-Back Guarantee. We guarantee to refund your payment in full if you request a refund anytime within 60 days. No questions asked!
This ebook is not a "dictionary of prepositions" because it doesn't give definitions, which you can find in any English/English or bilingual dictionary. What it does is to give you virtually all the English prepositions in one place and show you 400 examples of their use in context. It also tests your understanding with 200 quiz questions (answers supplied).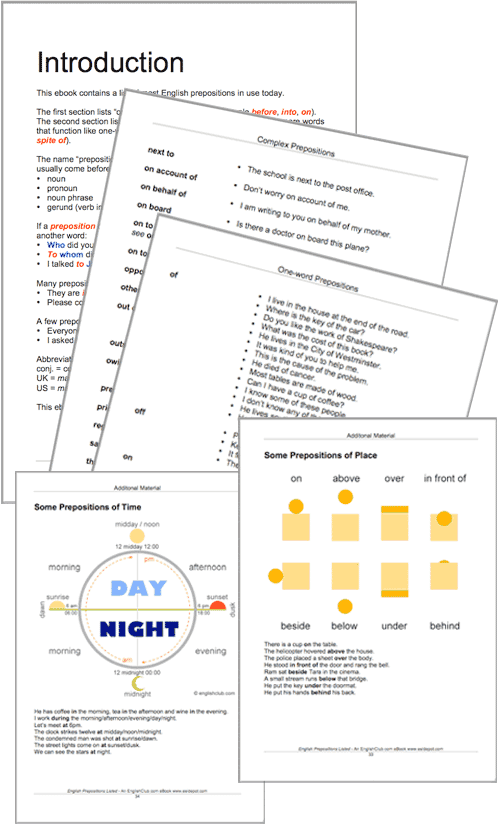 Runs on: Windows, Mac, Linux, iOS, Android
Format: PDF
Printable: Yes
Pages: 58
Filesize: 996kb
Publisher: EnglishClub
Download: immediate