Description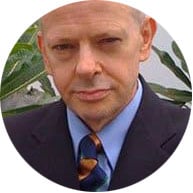 New Edition: Revised and updated
You can download the Essential Business Words ebook immediately and read it on your device or print it out. This ebook gives you carefully selected words in different areas of British and American business vocabulary.
The concept is simplicity:
clear presentation
easy definitions
just 20 words per business topic
And you can easily print out any page you wish for personal study.
260 business words in 13 subject areas:
Advertising
Banking
Company Structure
Contracts
Employment
Import/Export
Insurance
Law
Marketing
Meetings
Money
Presentations
Selling
plus British/American financial terms
Essential Business Words is not a bi-lingual dictionary – there are plenty of excellent dictionaries that you can use for your own language if you need to translate a particular word. What Essential Business Words does is help you find the most important business words for you to learn and give you their definitions in English.
Runs on: Windows, Mac, Linux, iOS, Android
Format: PDF
Printable: Yes
Pages: 18
Filesize: 220kb
Publisher: EnglishClub
Download: immediate