Description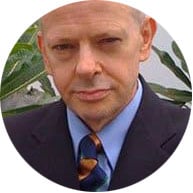 Learn English faster. Download this ebook immediately and read it on your smartphone, tablet or computer.
A light-hearted look at vocabulary, grammar and pronunciation to help you learn English, from 7-obsessed EnglishClub.com founder Josef Essberger. Everything is in handy bites of 7 or somehow related to 7. So use the power of 7 to help you learn practical English words, phrases, proverbs and more. Anytime you have 7 minutes to spare!
What's inside?
Times and Meals
Tips for Resumes
Quotes and Proverbs
Questions and Answers
How old is a teenager?
Colours of the Rainbow
Jokes and Interjections
Measures of Time and Length
How to say "ough" seven ways
Continents, Seas and Planets
British and American Spellings
And many more fun and informative units…
Who can benefit?
English learners of all ages
Any level from pre-intermediate up
Individuals who enjoy learning in an original way
Self-starting learners looking for additional knowledge and tips
Teachers looking for 7-minute warmers
Runs on: Windows, Mac, Linux, iOS, Android
Format: ePub
Printable: No
Pages: 77
Filesize: 459kb
Publisher: EnglishClub
Download: immediate