Description
If you believe there is a role for ESL games and fun activities in your classes, and you need a handy collection that includes clear instructions for a wide range of games and activities, this ebook is for you.
Over 100 pages of games, quizzes and printables
Includes ice-breaker games for new classes
Entertaining filler activities for 5 to 15 minutes
Vocab, phrasal verb and general knowledge quizzes
Classic games: 20 Questions, Hot Seat, Coffee Pot
Word-O-Bingo with printable cards and clues
Spelling games and quizzes plus graded word lists
Playing time, player numbers and preparation time provided for every game
Plus! Hundreds of printable quiz questions in graded sets (with answers)
The ebook has five main sections covering icebreakers, fillers, classic ESL games, quiz games and spelling games, as below:
Icebreakers
The first section contains games that help learners in a new class get to know each other and relax. Many involve information gaps or information exchanges from which they can learn about each other. The games help to create a fun, non-threatening atmosphere that encourages students to feel comfortable in their new class.
Fillers
As the name suggests, you can use these games whenever you find yourself unexpectedly faced with a few minutes to fill during a class. This can occur when waiting for latecomers, when a lesson has to be put on hold some reason, or when a lesson has finished a little early. The games require no preparation, are easy to explain and organize, and are flexible enough to keep your students happily occupied for as long as necessary.
Classic ESL Games
The games in this section have been used in classrooms for so long that they're often referred to as "classic ESL games", and many teachers would consider their "box of tricks" incomplete without them. They include Hot Seat, Coffee Pot, Telephone (or Chinese Whispers), Word-O Bingo, and the most classic of them all, Twenty Questions.
Quiz Games
Most of us enjoy having our knowledge tested in quiz games, and classroom quiz games are a big hit with learners. In this section you'll find games in which general knowledge is tested, as well as games in which various aspects of English are tested, including a wide range of vocabulary and phrasal verbs. Graded sets of quiz questions for all the games are provided.
Spelling Games
Spelling bees have long been a part of life for native English-speaking students in schools throughout the English-speaking world, and they're now becoming part of the TOEFL world as well. The games in this section include spelling quizzes for teams and individuals. Graded word lists are provided.
Selected Customer Reviews
Gillian Spears, MA (TEFL), Chiangmai, Thailand ★★★★☆
I teach English to nonnative speakers in Thailand and Korea and my students love these games and activities. The games are fun and clearly explained and the spelling, vocab and grammar quizzes come with hundreds of printable quiz questions in graded sets. Highly recommended.
Sherry Martin ★★★★★
Very nice group to have on your team!! I look forward to using the materials from this group!
Helen ★★★★★
Saved the day for me several times already. Thanks Matt!
Laxman Anura ★★★★★
I'd like to thank you for your supportive guidance for teaching
Eva ★★★★★
Highly recommended.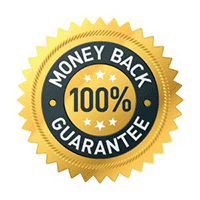 100% 60-day Money-Back Guarantee. We guarantee to refund your payment in full if you request a refund anytime within 60 days. No questions asked!
Runs on: Windows, Mac, Linux, iOS, Android
Format: PDF
Printable: Yes
Pages: 112
Filesize: 1.4mb
Publisher: TEFL Games Co.
Download: immediate