Description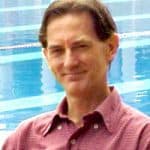 WORD UP is the world's best-selling EFL board game, used in over 70 countries in homes, schools, universities and language institutes including the British Council, EF, ELS, Inlingua and many more. Designed from practical, hands-on experience by EFL teacher and author Matt Errey, who needed games and activities that his Thai students would find fun, Word Up is now played by learners of English all over the world and is making its own unique contribution to language learning.
Language that WORD UP tests and develops
grammar
listening and speaking
reading
vocabulary
spelling (British/American)
phrasal verbs and collocations
idioms and proverbs
usage
general knowledge—history, geography, science, the arts, sports, etc.
How WORD UP helps learners
WORD UP provides an easy context for English practice and acquisition
WORD UP creates a positive attitude towards learning English
WORD UP encourages students to interact and communicate
WORD UP helps students feel comfortable with group activities
WORD UP boosts confidence in ability to use English in "real life"
How WORD UP helps teachers
makes classes fun and interesting
creates a friendly and relaxed atmosphere
gets the whole class speaking and listening
develops strong class cohesion
strengthens rapport between teacher and students
revitalizes class enthusiasm for learning
can be used many times with the same students
no preparation needed
your employer will see you as a dedicated professional willing to obtain innovative classroom materials
How you can use this EFL board game
as an enjoyable way for learners to improve their English at home
as a fun and useful activity for an entire 45-90 minute class
as a 20-30 minute activity within a longer class
as a start-of-term ice-breaker to help students get to know one another
as a fun break from regular study at any time during a course
as an enjoyable end-of-term activity
as an instant activity for teachers filling in for colleagues at short notice
Additional features:
suitable for a wide range of ages and levels
players of different levels can play together
playing time can be fixed to match class time
for up to 6 individual players or up to 12 in teams
answers to all questions included
all materials packaged in an easy-to-carry box
no additional equipment required
made of high-quality, long-lasting materials
easy to set up and can be used anywhere
comprehensive Guidelines for Teachers included
60-day money-back guarantee
Teacher Reviews
Ian Hewitt (Author of Edutainment: How to Teach English with Fun and Games) ★★★★★ I have now used this game for junior high school, high school and companies and it is always a big hit – works really well. K. Caporale ★★★★☆ I was leary to purchase Word Up, sight unseen, and very pleasantly surprised when my students played their first game and really enjoyed the experience. It's a different vehicle for learning English and a nice change of pace. The game is well thought out and challenges many categories of critical thinking. The box could be made of sturdier cardboard but all other pieces and components are of good quality.
Allen ★★★★★ Word Up is an excellent classroom tool. I was thrilled to see how the game promoted conversation and animated the students. They thoroughly enjoyed it. I plan to use it regularly. The questions were challenging, level-appropriate, and diverse. LOVE it!! Corinne Omont ★★★★★ very appropriate in an english course and for all levels ! My students love it ! Thank you for this great game ! Alex Moro ★★★★★ I tried this game with a small group of 3 people of different levels of English and it worked really well! I was substituting another teacher who couldn't be there, so it proved the perfect solution for a stimulating lesson. The play is quite fast so the students don't get bored, and they learn having fun. A great idea and a very good buy for me! I would certainly recommend it! juanita welch-accardo ★★★★★ I love it! I agree with another user that the box could be stronger. I have to transport the game inside a sturdier box. I love the fact that the questions stimulate the students in a variety of ways that they find challenging. However, Level 1 is not simple enough for my A1 students …who really like to learn through game playing! I recommend a COMPLETE BEGINNER LEVEL, incorporating sentence building components, choices of articles, quantifiers… in very short sentence form. I would also recommend extra card packs for specific categories (the body/health, travel, business English, family & friends …..etc). Ah, I would also like to see the cards printed in a LARGER SIZE please. They are too difficult to read for many students with less than 20/20 vision ..which includes me! Vincenza Catania ★★★★★ This game is fantastic. A really nice way to learn and revise vocabulary and a great opportunity to improve reading, listening and speaking skills. All levels can be played in one game as all players can choose their level. Kids and adults playing together make this game fun and entertaining. At the end of the game, everyone has learnt new words and pronunciation. I strongly recommend this game and I am so happy to have found it! Thanks to all the team! Rosa Crespi ★★★★★ As a teacher of English, I've been using Word Up over the years and I still find it an inspiring way to get students involved in the language and have fun at the same time!! The best game ever!! van den Broek ★★★★☆ Great board game for ESL learners. However, I found a little mistake in one of the question sheets. And the box is a little bit on the low quality. That's why I put only 4 stars. Barbara Hames ★★★★☆ Very poor quality box. Laughable spelling error in the instructions, but a great tool. Fix the silly problems and it will be 5 stars from everyone. Annabel Newcomb ★★★★★ A great game for all abilities. The children love it! Recommended. Michael Jones ★★★★★ I am involved in the Erasmus program in Bordeaux, France and twice a year (two separate weeks) I help students find their internships and provide English lessons. In my classes I have students who have already found their Internship and others who have not, and it is difficult to divide myself, between the two disciplines. I finally bought WordUp and have no regrets. The students loved it which meant I could split myself and leave the students playing WordUp. They were very disappointed when I took it away and got the rest on the class involved in other exercises.
Learner Reviews
C Becskehazy ★★★★★ This has to be one the greatest English learning tools ever! Great fun and very educational! Thanks 
Sunho, Australia ★★★★★ Learning English while playing games might be what everyone wants to do in their English learning journey. This game definitely helps English learners get motivated, encouraged, and challenged while having lots of fun playing! Andreas Grammatico, Italy ★★★★☆ I bought Word Up to play at home with my friends and family and I am glad I bought it. Because it is a fun way to learn English and always improving just by playing games with my friends. So I think it is good for anyone if you are learning English. My friends all love it too and some have bought it too. Daisy ★★★★☆ I started to play the game.very interesting to improve its English. I enjoy it a lot
Technical Specifications
| | |
| --- | --- |
| | |
| edition | WORD UP Home Edition |
| edition type | single game |
| for learners + friends at home | ✅ |
| for teachers in class | ✅ |
| boxes | 1 |
| box color | green |
| box dimensions | 370 x 195 x 40 mm 14.6 x 7.7 x 1.6 inches |
| box weight, full | 0.74 kg 1.62 pounds |
| playing boards | 1 |
| question sheets | 160 |
| WORD UP questions | 4,480 |
| question sheet holders | 6 |
| question sheet clips | 6 |
| levels of difficulty | 5 |
| WORD UP cards | 20 |
| scoring tokens | 80 |
| dice | 2 |
| Rules of Play | 1 |
| Guidelines for Teachers | 1 |
| players (or teams) | 2 to 6 |
FREE shipping

Airmail delivery worldwide (usually 7 to 21 days depending on country) Click here for special 2-in-1 Classroom Pack for teachers