Description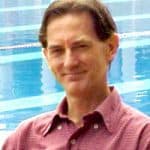 WORD UP is the world's best-selling EFL board game, used in over 70 countries in homes, schools, universities and language institutes including the British Council, EF, ELS, Inlingua and many more.
Designed from practical, hands-on experience by EFL teacher and author Matt Errey, who needed games and activities that his Thai students would find fun, Word Up is now played by learners of English all over the world and is making its own unique contribution to language learning.
What does the WORD UP EFL board game test and develop?
speaking, listening and reading
vocabulary and spelling (American and British)
phrasal verbs and collocations
idioms and proverbs
grammar and usage
general knowledge – history, geography, science, the arts, sports, etc.
How does WORD UP help students?
provides an easy context for English practice and acquisition
creates a positive attitude towards learning English
encourages students to interact and communicate
helps students feel comfortable with group activities
boosts confidence in ability to use English in 'real life'
How does WORD UP help teachers?
makes classes fun and interesting
creates a friendly and relaxed atmosphere
gets the whole class speaking and listening
develops strong class cohesion
strengthens rapport between teacher and students
revitalizes class enthusiasm for learning
can be used many times with the same students
no preparation needed
your employer will see you as a dedicated professional willing to obtain innovative classroom materials
How can this EFL board game be used?
as an enjoyable way for learners to improve their English at home
as a fun and useful activity for an entire 45-90 minute class
as a 20-30 minute activity within a longer class
as a start-of-term ice-breaker to help students get to know one another
as a fun break from regular study at any time during a course
as an enjoyable end-of-term activity
as an instant activity for teachers filling in for colleagues at short notice
Additional features:
suitable for a wide range of ages and levels
players of different levels can play together
playing time can be fixed to match class time
for up to 6 individual players or up to 12 in teams
answers to all questions included
all materials packaged in an easy-to-carry box
no additional equipment required
made of high-quality, long-lasting materials
easy to set up and can be used anywhere
comprehensive Guidelines for Teachers included
60-day money-back guarantee
What other customers say
C Becskehazy, English Learner ★★★★★
One of the greatest English learning tools ever! Great fun and very educational!
Sunho, Australia ★★★★★
Learning English while playing games might be what everyone wants to do in their English learning journey. This game definitely helps English learners get motivated, encouraged, and challenged while having lots of fun playing!
Andreas Grammatico, Italy ★★★★☆
I bought Word Up to play at home with my friends and family and I am glad I bought it. Because it is a fun way to learn English and always improving just by playing games with my friends. So I think it is good for anyone if you are learning English. My friends all love it too and some have bought it too.
Ian Hewitt (Author of Edutainment: How to Teach English with Fun and Games) ★★★★★
I have now used this game for junior high school, high school and companies and it is always a big hit – works really well.
K. Caporale ★★★★☆
It's a different vehicle for learning English and a nice change of pace. The game is well thought out and challenges many categories of critical thinking. The box could be made of sturdier cardboard but all other pieces and components are of good quality.

FREE shipping
Airmail delivery worldwide (usually 7 to 21 days depending on country)
IN STOCK
Your order is 100% guaranteed. You can request a full refund anytime within 60 days.