Points of the Compass
In addition to the cardinal points of the compass (north, south, east and west) there are intercardinal points (north-east, south-east, south-west, north-west). You can see these in the chart below together with their abbreviations.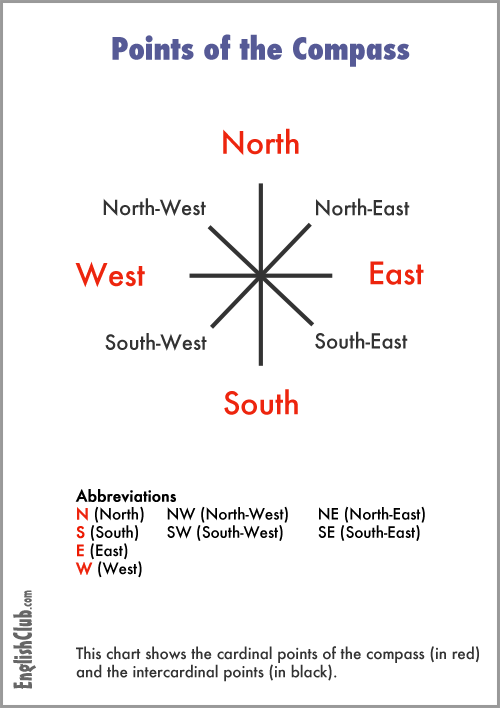 The intercardinal points can be divided into secondary intercardinal points such as: North-NorthEast, East-NorthEast, East-SouthEast etc. These are not shown in the chart above.
Usage - how do we use the words like north, south, south-east etc? >