Olympic Games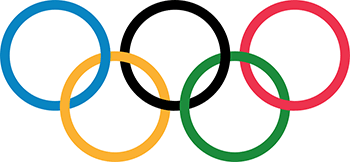 The Ancient Olympics: Beginnings in Greece
Find out all about the origins of the Olympic Games.
The Modern Olympics: Olympic Games Revived
Learn all about the modern Summer Olympics, Winter Olympics and Paralympics.
People of the Olympics
Read about the athletes, trainers, officials and all the others who make the Olympics happen.
Olympic Dreams
What is it that inspires athletes from all over the world to spend years training for the Olympics?
The Olympic Spirit
Find out what the Olympics Games are really meant to be about.
Olympics Quizzes
After learning all about the Olympics, test your knowledge with these fun quizzes.
Host Cities of the Olympic Games
A look at some the cities where the Olympic Games have been or will be held.
---
Researched and written for EnglishClub by Matt Errey
---